m-FINANCE partners with Data Zoo to provide KYC & AML verifications
m-FINANCE recently announced that it has partnered with Data Zoo, a leading global supplier of electronic Identity Verification (eIDV) in the APAC region, to provide real-time Know Your Customer (KYC), Anti-Money Laundering (AML) and PEPs (Political Exposed Persons) and Sanctions Screening services for its brokerage and financial institutions in securities, futures and asset management sectors.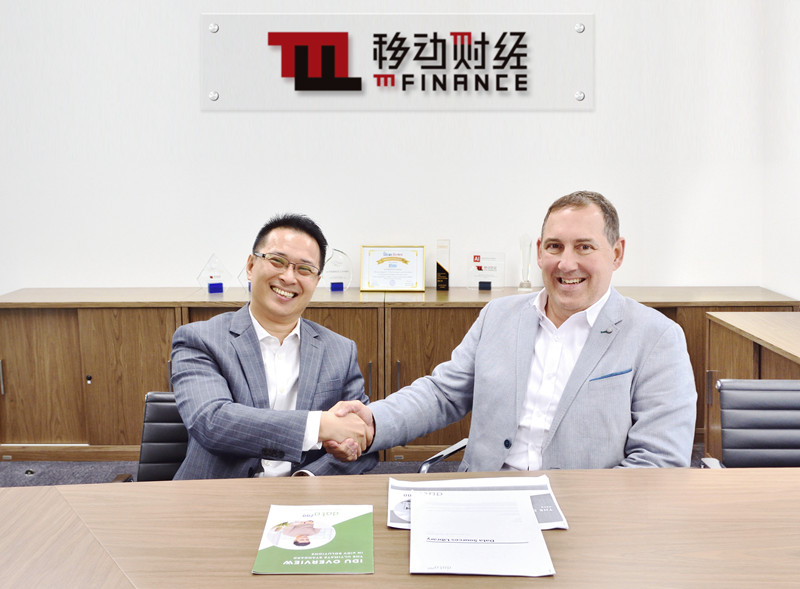 KYC is a standard business practice globally in the era of regulation within the investment industry. Forex trading has always been highly regulated. Brokers need a quick and easy KYC & AML check to prevent identity theft, money laundering, terrorist financing, and financial fraud. Data Zoo provides instant KYC & AML verifications on individuals to comply with international and local regulations. This partnership enables m-FINANCE top-tier brokers to enjoy Data Zoo superior identity solutions to better know their customers and will reduce the financial risks of their business arrangements with particular customers.
Data Zoo KYC is accomplished by verifying various documents obtained from reliable sources. These documents may include one or more of the following:
| | | |
| --- | --- | --- |
| ‧ | | Legal full name |
| ‧ | | Valid date of birth |
| ‧ | | Valid ID number |
| ‧ | | Phone number |
| ‧ | | Bank card number |
| ‧ | | Address |

Commenting on the collaboration between m-FINANCE and Data Zoo, Dick Tam, CEO of m-FINANCE, said, "KYC and AML verification are becoming more important than ever. m-FINANCE selected Data Zoo due to their simplicity to directly integrate into our CRM solution and Data Zoo's direct access to in-country governmental verification sources, providing unparalleled verification rates. Further to this, the Data Zoo roadmap to integrate additional verification sources throughout the APAC region provides me and the team with comfort that the Data Zoo solution is future proof."
Tony Fitzgibbon, CEO of Data Zoo, added: "Data Zoo is excited to partner with m-FINANCE and proud to see our investment to secure previously inaccessible verification sources being beneficial and providing businesses like m-FINANCE with the ability to continue to grow in a safe and secure manner. Partnering with m-FINANCE will enable Data Zoo to have a presence in the countries where m-FINANCE operate (Mainland China, Hong Kong, and Taiwan) to enable the promotion of Data Zoo's IDU offering. I look forward to exploring future opportunities and what we can achieve together."
The Data Zoo KYC & AML identity solutions have been integrated into the m-FINANCE CRM system. This partnership also allows m-FINANCE to provide a more secure and smart CRM system for forex/bullion brokers to improve their customer quality and enhance business efficiency.
---
About Data Zoo
Data Zoo, established in 2010, is a financial technology company and a leading AML and KYC identity solution provider in the APAC region, with regional offices locally based in Australia, China, New Zealand, Philippines, Singapore and Sri Lanka. Data Zoo offers a multi-layered Identity Verification solution that is customized for any industry sector and regulated organization. With access to 4 billion records worldwide, Data Zoo is a trusted electronic identity verification provider.
About m-FINANCE
m-FINANCE, established in 2002, is the leading and most experienced Forex/Bullion/Bulk Commodities Trading Solutions Provider in Asia. For years, m-FINANCE has been striving for excellence and committed to providing state-of-the-art trading platforms and innovative one-stop trading solutions. The headquarters of m-FINANCE is located in Hong Kong with prestigious clients spreading over Mainland China, Hong Kong, Taiwan, and Thailand.
For further information contact:
m-FINANCE: Jewel Liu (marketing@m-finance.net)
Data Zoo: Tony Fitzgibbon (tony.fitzgibbon@datazoo.com)